Company Management and Staff
Vicky Hudson, Founder & CEO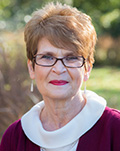 Hudson Management Services has excelled in the teleprospecting arena since 1993. Our founder and CEO Vicky Hudson has been engaged in appointment setting, market research, and customer surveys for over twenty years, having worked in a wide range of industry and regional markets. She has continually implemented improved operating methods, customized strategies to fit the evolving needs of various clients, and continually expanded the suite of products and services to meet the needs of the evolving business community. As Founder and CEO, Ms. Hudson represents the past, present, and future of our company by approaching every new challenge with the same sense of urgency that helped distinguish our company from the competition nearly 25 years ago. Hudson's business sense, persistence and dedication are traits embodied by the workforce of HMS.
---
Jason Edwards, Manager of Operations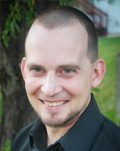 With responsibilities for hiring and supervising employees, monitoring and enforcing HMS policy, executing the human resources role, and creating methods to ensure and increase productivity, Jason's leadership abilities come into play, dove tailing nicely with the results based platform of Hudson Management Services. Jason's hands on approach allows him to mentor and support the HMS team, keeping our Account Assistants on track. His fifteen years of experience with Hudson Management Services coupled with his commitment to our core values help ensure our "Partner for Success" pledge.