Partners in Success
When HMS works with a client, we truly believe we are our clients' partners in success. It is important to us that we understand our clients' business needs and objectives and offer solutions and services that help them achieve business success. After all, our clients' and partners' success is our success. This approach to business is underscored by our clients' faith and confidence in us, as is evident through their testimonials.
Client Testimonials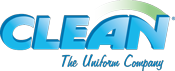 "We use HMS for both surveying our current customers and prospecting for new accounts. They go the extra mile in their partnership by developing customized systems and shaping their programs to meet customer needs. HMS understands their customers have different definitions of results and success, and they are proactive in providing the vital feedback and communication to make their programs work. We also value doing business with other family-owned companies, and our partnership with HMS is a great example of why!"
— Clean The Uniform Company, St. Louis, Missouri
---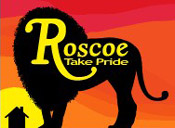 "Roscoe has worked with HMS for the past 8 years. They help qualify information in our database, provide us with quality appointments and are always proactive in making recommendations for improvement. We have had in-house telemarketing programs and have also outsourced to other telemarketing companies, but our previous telemarketing efforts pale in comparison to the results provided by HMS."
— Mark Stedman, Roscoe – Chicago, IL
---

We have worked with Hudson Management now for almost eight years and I would have to say that it may have been one of my best business decisions. I wear many hats and for me to try and make cold calls to generate leads would be almost impossible. The service HMS provides is invaluable. I receive quality appointments each week and the detailed information sheets completely prepare me for each sales call. I worked with another company for a short time and there is no comparison. Hudson makes it personal and knows our industry. It takes a special touch to spark someone's interest on a cold call, and HMS has found that niche. We appreciate all the help and look forward to many more years of business together.
— Scott Stewart, Cardinal Vending Inc. – St. Louis, MO
---

We continue to prosper from growth associated from our six years of having a professional relationship with Hudson Management Services. Her veteran Teleprospector has a great deal of experience with calling on potential vending customers. We have found that she is able to gain appointments in locations that we had previously been bounced off of. Suddenly, we have firmly set appointments where we had no success before!
— Phil Feaker, Vice President, OCS Division
Regency Coffee & Vending, – Olathe, KS
---