A work from home success story at HMS
For most, "retirement" is synonymous with "no more work". Many of us even wait for the time when we won't have to work anymore. Among those who go to office, many curse the commute or lack of flexibility, and aspire to work from home. And then, we come across a person who not only changes many common perceptions, but becomes a role model, a success story, an inspiration for others.
Here's one such story of Larry Shepard, an Account Assistant who completes five years at HMS this year. In recognition of Larry's tenure and success, we would like to feature his success story here. Hope you find it as inspiring as it is for all of us at HMS.
"Working from home helped me discover the pleasure of working to benefit the lives of others"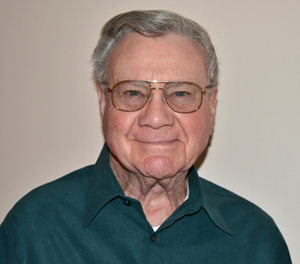 "I retired after 50 years with the same National Company and wanted to supplement my retirement income so that I could enjoy other activities over and above the necessities.
"I had applied to a company that wasn't a good fit — for them or for me. I was lucky that the person in charge of that organization knew Vicky Hudson and referred me to Hudson Management Services.
"I contacted Ms Hudson and found a fit that I've enjoyed for 5 years!
"When I started working from home after my retirement, outside distractions, not wanting to work the hours designed by others, and lack of motivation were some of the hurdles I faced and had to overcome. With HMS, I was able to design the hours I work according to my schedule rather than being told when to work! Now, being able to juggle work and home has become very easy. I work the days I wish to work and am able to get in as many hours as required by the client for whom I'm working. And it gives a sense of purpose.
"The nice thing about working from home at HMS is that I don't feel isolated from my peers. We have timely meetings on occasion as well as a 'family get together' which include the members of the family of other peers. These occasions are enjoyable as well as productive. It creates bonding and makes me feel I am part of a team.
"To those who want to work at home as appointment setters, my advice would be to always remember that you are making life easier for the sales people for whom you are setting appointments! You aren't asking for money from anyone; you are asking for an opportunity to enhance their perceptibility, to their clientele.
"You can make a success of working from home too. Like me, you too could be discovering the pleasure of working to benefit the lives of others (salesmen and saleswomen) while enjoying the fruits of your labor!"
If you want to work from home and make your own success story, you can start by looking at the current openings at HMS.