Outsourcing Collections is Essential for Debt Recovery
Debt collection has been a stressful task in St. Louis, MO. One area that has suffered the most is the medical fraternity due to the nature of medical practices. Once treated, patients at times fail to honor their obligations to pay. Rather than make a payment plan or negotiate for more time to pay the bills, most customers disappear, resulting in over 40% revenue in medical practices.
St. Louis, MO, is now relying on collection agencies to help recover unpaid debt and money from past due accounts. Choosing the right debt collection agency to outsource collections isn't easy. This is because most medical debt collection agencies lack the approach to deal with debts collection. HMS Collections comes in handy to fill the gap as your preferred debt collection agency.
We are a medical debt collection agency in St. Louis, MO, we providing professional and comprehensive medical debt recovery outsourcing so your office staff is able to focse on your patients. We have competently served while preserving the integrity and reputation of our clients.
From unpaid debt to past due accounts, we collect payment using our valuable resources and latest technology to obtain satisfactory outcomes for your business. We do not brag about valuable resources but demonstrate visible results to your business. We strategize our services towards optimizing your cash flow. We have convinced customers to make a payment plan and given more time to those who have good credit standing, thus maintaining a good relationship between your business and clients. Contact us today at 636 -538-5119 for a free consultation!
Why Is It Important to Outsource your Debt Collection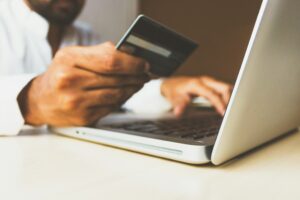 There are numerous reasons you should consider HMS Collections for your collection needs in St. Louis, MO. These are the following:
First, there will be a reduced cost of managing accounts receivable. Accounts receivable staff will not be required, saving you the considerable cost of hiring a worker, as the cost of outsourcing a collection agency is minimal. 

Second, there is an improved rate of recovery. These financial services require professionals for successful service delivery. Hudson Management Services is a debt collection agency that will enhance your brand by taking over the entire accounts receivable function, getting your invoices paid faster, with a higher success rate. We work on a commission basis, giving us a profit incentive to collect your money.

Third, we help stabilize your cash flow. We collect payment from your clients in time, maintaining a stable cash flow, giving you time to focus on other activities.
We help you set credit terms. Getting good credit terms is healthy for your business in managing client relationships and ensuring agreements for payments are honored. Clients with good payment history can be granted more flexible credit terms, while clients with payment history have tighter terms. While setting terms of trade, we draft the terms in your favor, with penalty clauses built into all your credit documents.
We also help build good client relations with your business. As we collect money from these customers, we ensure a good business relationship. Lastly, we free your schedule for other businesses. You can entirely focus on other businesses as we manage your accounts receivable and manage your receivables collection services.
Is HMS Collections a Collection Agency?
HMS Collections is a registered and certified debt collection agency established in 1993. We lead the industry in B2B generation, sales appointments, etc. We have surpassed collection agencies in different sectors on account of exemptional service provision. We don't attempt excellence; we go for it.
With over 25 years of experience in the industry, we have worked with many businesses and companies to tailor products and services to meet every client's needs. We learn your business marketing needs and build a solid foundation for exemplary services on those needs.
Does the IRS Outsource Collections?
United States unit of the federal government, The Internal Revenue Service (IRS), outsources private debt collection agencies to collect money on its behalf.
IRS outsourcing private companies to conduct collection on its behalf began in 2017. It mainly involves tax collection services within the revenue code and federal tax laws. The responsibility of the receivables collection agencies is to collect only taxes from citizens. This responsibility, however, lies on IRS. However, where taxpayers cannot afford the tax payments, IRS grants them a reprieve.
How much does it Cost to Settle with a Collection Agency?
Typical settlements range from 10% to 50% of the money owing. The longer the money or credit extends, the higher the risk of being sued. Credit facilities are a risk to your business if you do not pay the money in time. It is safe for you to pay any money when it is due or negotiate credit terms with the company you owe before the collection agency knocks.
How much does a Collection Agency Pay for a Debt?
A medical collection agency can work with debt collectors, while some have attorneys. The collection agencies act as middlemen between businesses and their clients. In addition, collection agencies collect delinquent credit types such as medical, personal loans, business loans, student loans, etc. This will charge between 25% to 50% of the money they collect.
The Advantages of Outsourcing Your Debt Collection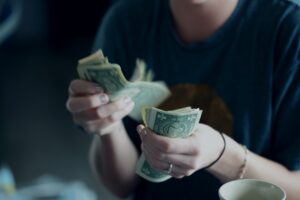 It reduces collections costs. 
Recovery of past due accounts is expensive. However, the expenses are transferred to a collection agency. Involving professional debts collection agency is cheaper and will save you many costs. Involving a collection agency also reduces the chances of writing off payments when a customer fails to pay. Collection agencies do credit reporting with the business bureau. Due to fear of being investigated, many creditors will opt to pay than face the legal process. Debt recvery outsourcing will save your team time and money. Let us do the heavy lifting while you focuse on what your good at.
It shortens the time of collecting money.
Debts collection agencies will spend a shorter time collecting money as they have more information obtained from such bodies as credit reporting institutions. They also have all the mechanisms required to collect money. Engaging a collection agency results in increased productivity and revenue for businesses as less time is dedicated to matters account receivables.
Things to Expect When Hiring an Outsourced Debt Collector
Before hiring a debt collector, consider the specialization of the debt collector. The debt collector should be offering services within your financial service areas. Also, consider an insured collection agency for the safety of your settlements. The debt collector should also be certified by an accrediting organization. The debt collector should have a good reputation for a good representation of your company. Finally, the collection agency should also have highly trained professionals for a higher success rate and a good business reputation.
Who Is the Right Fit for Debt Recovery Outsourcing?
In any business, accounts, and receivables, the department should work alongside other departments to outsource the right collections agency.
Contact Our Debt Recovery Specialists Today!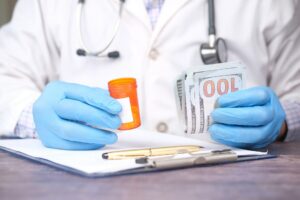 HMS Collections is the most experienced and trusted collections agency for over 25 years in St. Louis, MO. We are known for fair debt collection practices with outstanding credit reporting records. We use the latest technology to offer solutions to financial services and solutions to those we represent. We serve different industries ranging from medical organizations to urgent care centers, and to stand-alone centers. Our core promise has always been reliability, and we keep assuring you of the same. Contact us today at 636-538-5119 for a free consultation!