Getting involved in a high-impact car accident, suffering a major physical injury sustained from a fall, or contracting a serious illness can drive one into medical debt.
This article will lay out everything you need to know about medical debt, from how it differs from regular debt to tips for dealing with debt collection agencies.
What is a Medical Debt Collection Agency and How Is It Different from Other Types of Agencies?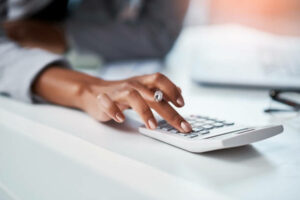 A medical debt collection agency is an agency that assists hospitals and medical practices that are facing non-payment of patient medical bills. Conversely, other types of debt collection agencies are used by companies, businesses, creditors, or lenders to recover past-due funds or recover funds from accounts in default. HMS Collections is a debt collection agency based in St. Louis, Missouri, that uses the latest technology and procedures when collecting debt and abides by the Fair Debt Collection Practices Act. Our team of professional debt collectors has the skill and experience to help businesses manage money owed to them, from single invoices to hundreds of past-due accounts. Contact our collection agency today and let us collect debt on your behalf.
Medical Debt vs. Regular Debt
Medical debt differs from regular debt because it is debt for a treatment or service that one undergoes out of necessity, and it is debt owed to a medical service provider. On the other hand, regular debt is debt from an intentional decision, such as taking out a loan, and it is generally owed to a lender, such as a bank.
Suppose you are a doctor's office or a medical facility that needs to get paid for the services you provide. The staff in hospitals may not know the ins and outs of debt collection. Moreover, hospitals and medical offices can benefit from debt collection services if they do not want their name associated with collecting payment from sick patients. In that case, you should consider choosing our medical debt collections agency in St. Louis, MO. Contact us today at 636-538-5119 to schedule a free consultation!
How Does One Get their Medical Debts Collected by a Collection Agency?
If you fail to settle your medical bills and the payments become severely past due, the hospital in which you received treatment will alert you through phone calls or written notices to pay your outstanding debt. If the hospital fails to deliver what you owe, it might pass your debt to a debt collection agency, which will do everything possible to get you to pay. In such a case, you can expect repeated phone calls from debt collectors as they attempt to get you to pay what you owe. 
Debt collection is a task that should be left to debt collection agencies. Debt collection agencies are ideal because they possess the skill and experience needed to deal with debtors with the highest level of professionalism. At HMS Collections, we uphold professionalism and emphasize sound business ethics to provide you with premium services that are guaranteed to help you get paid. Contact us today. We are committed to helping business owners throughout the country receive what they are owed.
How Much Do Medical Collections Settle?
In Missouri, on average, medical collections settle for 48 percent of your total medical debts. When you work with a collections agency, you can get a better deal than when negotiating alone.
Is It Worth Paying Off Medical Collections?
It is always worth paying off medical collections. When you pay off medical debts, the account will be updated to show it has been settled. This can positively impact your credit and might increase your scores.
How Do I Pay off Medical Debt in Collections?
You can begin by establishing a payment strategy with your medical provider. Next, you can seek financial assistance by applying for a charity care program. If you qualify, they can help settle your debt or erase it altogether. If not, you can negotiate with your medical provider to lower your debt and establish a workable payment plan.
Is It a HIPAA Violation to Send Medical Bills to Collections?
Yes. HIPAA regulations affect collection agencies that deal with medical debts. These agencies must sign a HIPAA Business Associate Agreement that prevents them from accessing protected health information. To collect medical debts, collection agencies do not have to access information about your medical history or health unless that information is directly involved with the obligations they are attempting to collect.
When Should I Hire a Collections Agency to Collect My Medical Bills?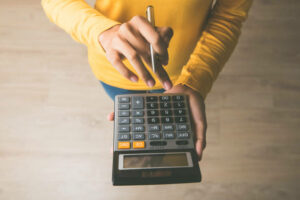 Time determines whether or not a debt collector will help you get paid when it comes to debt collection. The more time passes by, the harder it is to collect money from debtors. Many businesses hire a collection agency after around ninety or one-hundred and twenty days. However, we advise hiring a collections specialist thirty days after your invoice goes unpaid. You should hire one if: 
The patient has a history of financial irresponsibility.

The patient complains about your business to justify non-payment.

The patient denies responsibility for the debt: such cases barely result in any payments or debt resolution.

After developing a payment plan, the patient fails to follow through. Statistically, patients who fail to make payments are shown never to pay.

Patients do not respond to your first attempt to collect a payment, which is usually when you do not have a payment history with the patient.
If you experience any of the above, you need to hire a debt collection agency. HMS Collections has a team of debt collectors who can effectively handle the debt collection process. Besides a lack of insurance coverage, we understand that Missouri residents may find it difficult to settle their debts because of an increase in healthcare costs, high deductible health plans, Medicaid cuts, or other consumer debt such as car debt or mortgages. Knowing this, we compassionately and professionally collect an unpaid debt. Our collection services adhere to the Fair Debt Collection Practices Act, so you do not have to worry about how we conduct business.
Tips for Dealing with Collectors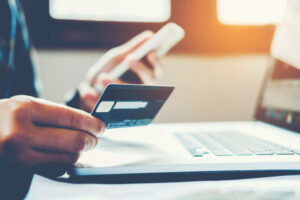 When dealing with a debt collector, bear the following in mind:
Do not ignore them. 
Debt collectors will contact you until you settle your debt. Ignoring them and refusing to take responsibility for the debt can further damage your credit report and credit score.
Find out more about the debt.
Before you admit that the debt is yours, ask the debt collector who the original creditor is, the actual debt amount, and how much you are owed. The more you know, the better. The debt collector cannot sue you if the statute of limitations has expired, so never confirm until you have the right amount of information.
Do not give personal information over the phone. 
Do not state whether you can pay your debt or how you plan on doing so. Instead, ask for a letter containing all the debt information.
Try negotiating or settling. 
Once you receive your letter and confirm that the debt is yours, you can negotiate with your debt collector and see if they are willing to settle for a portion of the total cost.
Who Do I Contact If I Have Questions about My Account or Bill?
If you have questions about your account or bill, you should contact your healthcare provider, who will answer all your questions and help you work out a system of monthly payments with your doctor's office. This will help you settle your bill with time and prevent your account from going to collections.
Need Medical Debt Collections St. Louis, MO? Let Us Help You
We provide medical collections services to clients throughout Missouri. We understand that collecting money from patients is necessary to maintain the profit margin of a medical facility; as such, we use every boulevard to locate debtors who have changed their contact information.
Our medical debt collections agency complies with the Federal Fair Debt Collection Practices Act, so you can rest easy knowing that we will not harass debtors but will, instead, follow the right process when dealing with debtors. We also report the status of all our clients' accounts to credit agencies at no cost.
Do not waste time, money, and valuable resources attempting to collect the debt yourself. Let our St. Louis, MO, debt collections specialists pursue legal action on your behalf and get you the whole amount you are owed.