As an institution operating in the healthcare sector, collecting money from your patients can be quite tricky. Since you're in the business of providing care to people with health issues, society already expects you to be empathetic in how you interact with your clients, even when it comes to payments.  Unfortunately, the longer it takes for payment to arrive, the slower your cash flow and growth. Even worse, you may find yourself dealing with an ever-increasing backlog of unpaid invoices. 
As such, healthcare providers prefer to hire a debt collection agency is a smart solution to this problem. 
Understandably, some institutions are reluctant to outsource a debt collection agency, but this shouldn't be the case. Debt collection agencies offer plenty of benefits to hospitals. They will use a professional approach that respects the relationship between the patient and the healthcare provider. Here is a complete guide on why you should hire a medical debt collection agency for your medical practice in St. Louis, Missouri.
A Short Background on Medical Debt in the U.S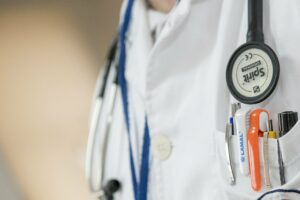 Research studies have shown that roughly 18% of Americans have medical debt and that unpaid medical bills were the most common type of debt owed to collection companies between 2009 and 2020. This may not seem like a lot, but with a population of about 330 million people, 18% amounts to a whopping 59 million people in medical debt. 
The reason behind why so many Americans have such high levels of medical debt is simple. American healthcare is primarily a "for-profit insurance system." As a result, the majority of ordinary people are unable to afford their healthcare costs.
Unfortunately, things don't look like they'll change any time soon as experts project medical debt rising steadily over time. It, therefore, comes as no surprise that doctors are continually facing the never-ending challenge of collecting payments from their patients. This makes it even more difficult for doctors to keep up with the costs of maintaining a medical practice while simultaneously dealing with patients who can't pay their medical expenses. If this applies to you, here are a few reasons why you should use collections services in St. Louis, MO, to handle your receivables. 
5 Key Reasons Why You Should Outsource a Debt Collection Agency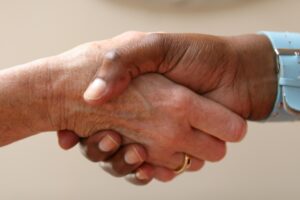 Outsourcing Is the Cheaper Alternative
Improving your internal financial systems may entail new employees, endless meetings, and strategies, all of which can be costly. But when you hire a collections agency, you hand over all staff hiring, training, and accounts monitoring responsibilities. This will enable you to reallocate vital business resources to other equally demanding activities.
Thorough Documentation
Debt collectors keep note of all communications with debtors. If you decide to sue a debtor in the future, the debt collection firm will have meticulous records of all attempts to reach the debtor. This material demonstrates to the court that you went to significant lengths to get the debt repaid.
Moreover, if you intend to claim the bad debt as a tax deduction, this paperwork will come in handy for your tax records. They will prove helpful during auditing since the IRS will want to make sure you tried every option before writing off the debt and claiming it as a deduction.
Legal Protection
Even though patients face legal ramifications if they fail to pay their medical bills, doctors could also find themselves in sticky situations if they use the wrong approach during debt collection.
The laws and regulations regarding the collection of business debts can be quite complex. But debt collection organizations have a firm understanding of these laws since it's their specialty. They know how to go about debt collection with a professional, legal, and ethical approach. Granted, the last thing you need when following up debts is to make a mistake that will compromise your institution. Such a blunder can swiftly escalate out of control, putting your business in jeopardy. 
Higher Success Rate 
A well-trained collection team can help you increase your success rate by systematically managing your past-due accounts. Debt collecting specialists are trained in HIPAA, data security and are equipped with skills that guarantee patient health and financial information protection.
Additionally, debt collection companies also grant you access to millions of consumer credit data provided by the agencies' affiliations with the nation's credit bureaus. This way, they can predict how a customer will respond to their outstanding debts by evaluating their consumer credit information.
How To Hire a Collection Agency in St. Louis, MO? 
If you would like to hire a collection agency, here is a simple guide to hiring a debt collection firm:
Consult legal professionals who've worked with debt collection agencies before.  

Look for Better Business Bureau (BBB)-accredited debt collectors.

Visit the Commercial Collection Agency Association's member directory.

Check to see if a collection agency has Errors and Omissions Liability Insurance, which offers insurance coverage that protects both you and the agency from litigation.
Partner With Our Medical Collections Company Today for the Success of Your Practice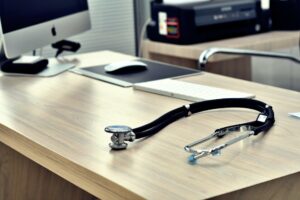 HMS Collections has successfully partnered with healthcare providers all over St. Louis and the larger neighborhood for more than twenty-five years. We are not only a reliable service but also a cost-effective option for resolving your unpaid debts.
We represent business decision-makers in the medical sector. We are the best go-to service for podiatrist offices, ortho practices, dental practices, independent urgent care, and even non-acute medical facilities. Better yet, we uphold our reputation as a BBB accredited collection agency with an A+ rating at every stage of the process. As such, we are resolute in our commitment to ethical standards, and we can assist your company in avoiding unnecessary risks during collections.
Reach out and let us make your collection efforts fruitful today. Feel free to give us a call today at (636) 535-2007, so we can connect you directly to a collections specialist.